Microsoft Office 365 & Dynamics 365 Training Platform
Empower Users with VisualSP's In-context Training
Avoid costly, lengthy and often useless employee training courses with VisualSP's in the moment Office 365 and Dynamics 365 training overlay. With VisualSP, you can deliver users the answers they need, when they need it, while freeing up your team to spend time on what really matters.
200+ Companies
Trust

VisualSP to Empower Employees






Microsoft Office 365 & Dynamics 365 Training;
When You Need It,
Where You Need It
HELP USERS GET MORE FROM MICROSOFT OFFICE 365 & Dynamics 365 WITH SELF-SERVICE SUPPORT
Today's Microsoft 365 landscape is overwhelming. With so many applications to learn, how can users get the most from each one without undertaking expensive & time-consuming training courses?
That's where VisualSP comes in. By empowering users with customizable just in time tips and in-product support built in-line with your business processes, VisualSP's Office 365 and Dynamics 365 training platform helps users get tasks done in the most efficient way, no matter which application they are using.
Reduce Service Requests with In-the-Moment Office 365 & Dynamics 365 Training
Take Back Control of Your Office 365 & Dynamics 365 Training and Free Your IT Department to Focus on What Matters
Is your IT team spending too much of their time providing support, how-to training or explaining maintenance outages? VisualSP allows your IT team to take control over training to empower users to get more from Microsoft 365 applications. Plus, our expert in-the-moment Office 365 training and Dynamics 365 training reduces the burden felt by IT departments by giving users the information they need, when they need it.
Support Microsoft 365 Users
&

Boost Digital Adoption
Faster Digital Adoption
Speed up Office 365 & Dynamics 365 onboarding and help users learn tasks and solve problems on their own without lengthy, expensive training courses.
Boost Productivity
Save employees hours of time searching for answers or logging IT requests, and save your IT department time by reducing service requests.
Empower Employees
Give employees the information they need to get more from Office 365 & Dynamics 365, reducing frustration, confusion and the number of logged support tickets.
Make Work
Easier

Than Ever in Microsoft 365
Automate Office 365 and Dynamics 365 Training & Support with VisualSP
The VisualSP approach is a complete solution to support you through your digital adoption and digital transformation journey. We will work with your team to evaluate your organization's unique needs and requirements. Once you have decided that VisualSP is the right solution for you, we will schedule a pre-launch meeting to outline the best approach for your organization.
VisualSP comes packed full of training content to help users get more from Microsoft 365 applications. With hundreds of videos, tip sheets and walkthroughs ready and waiting for you, we can help you take back control of your Office 365 & Dynamics 365 training and map out which content is most valuable to your organization. VisualSP is fully customizable so you can easily edit existing content or create your own original content to guide users through processes specific to your organization.
We like to move fast and usually get to deployment within just a couple of weeks. Our expert team will work closely with your team to plan out the best deployment option for you. Once the installation is complete, VisualSP auto-activates itself for your users and starts providing value right away!
Post Deployment Feedback & Performance Review
At VisualSP, we value ongoing partnership with you and don't just say goodbye after deployment. We meet with your team on an ongoing basis to review the usage analytics, take your feedback and make changes as needed to provide the best experience for your users.
Experience the Many
Benefits

of VisualSP
Office 365 & Dynamics 365 can be difficult for end users to navigate on their own, but that doesn't mean that lengthy, in-depth training courses are the answer. Your users don't need to be experts, they just want to know what they need to do their jobs quickly and efficiently. VisualSP provides users the help they need, when they need it, without disrupting the flow of their work.
VisualSP features handy internal communication tools including announcement banners, pop-ups and in-platform tips of the week.
With VisualSP, you can create a seamless onboarding process that will have new users up to speed in no time at all. Give new users the help they need, when they need it with in-platform tips, guides and educational videos.
VisualSP can help your users overcome challenges within any application, minimizing confusion and increasing user adoption as a result. It's a win-win!
What software are you looking to support?
Dynamics 365 is an extremely powerful tool but only when your users know how to use it correctly with your custom implementation. With VisualSP, your Dynamics 365 users can get the support they need in the moment without disrupting their flow of work with fast access to on-page walkthroughs, videos and help guides.
The VisualSP app for Microsoft Teams gives your users access to your training and support content without leaving the Microsoft Teams interface. It's an easy and convenient way to empower employees to connect, collaborate and get more from your investment in Microsoft Teams.
Are you using a web application that is custom to your organization? VisualSP can help support you by providing in-place training and support resources to help users navigate custom tools and boost productivity.
Don't just take our
word

for it...
Enterprise organizations trust VisualSP to help them get more from their digital solutions. We support customers in highly regulated industries such as construction, healthcare, and government, around the globe.
"Our Office 365 journey has taken a couple of years and we knew the tools were out there, but our users appeared confused and adoption was suffering. Support tickets for how-to's were at an all-time high and that is where VisualSP came in. VisualSP has given my team their time back to prioritize other projects and strengthen our organization."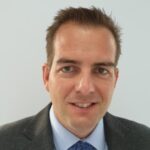 Are you ready to empower your users with interactive walkthroughs, pop-up videos and more instant learning tools? Whether users require a tour of their SharePoint homepage, or want to qualify a lead in Dynamics 365, VisualSP's training content will be there to guide them through.
Personalized Microsoft Office 365 Consulting
Do you need support with your Microsoft Office 365 and SharePoint projects? Our experienced Office 365 and SharePoint consultants are here to help. With VisualSP's flexible consulting packages, you can get the help you need on-demand without the restrictions of a fixed project engagement.
Discover how VisualSP can help you
empower

your users...